Englishman Stewart Downing spent two years at Liverpool before he left the club to sign for London outfit West Ham United in the summer of 2013. His transfer to West Ham United on August 13, 2013. The winger signed a four-year deal when he joined West Ham United in a deal believed to be around £5m which is around a quarter of the transfer fee Liverpool paid to sign him from boyhood club Middles brough two years earlier.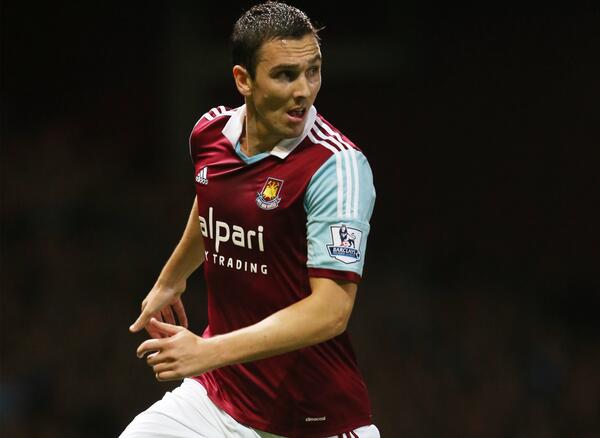 Stewart Downing made his West Ham United debut as a second half substitute for Matt Jarvis during the 2-0 victory at home to Welsh team Cardiff City. His first game for West Ham United came on the opening weekend of the 2013/14 Premier League season. The Cardiff City game was played on August 17, 2013. Stewart Downing scored his first goal for the Hammers during the big win over London rivals Tottenham Hotspur on May 3, 2014. He scored one of the goals in a 2-0 win over Spurs.
In his second season at West Ham United, Downing got off the mark with his first goal of the season during the London Derby clash with Crystal Palace. He scored one of the goals in a 3-1 away win over Palace as played on August 23, 2014. Downing continued his fine form for the Hammers in a diamond formation as he was deployed in a central role. On November 1, 2014, he scored in a 2-2 draw at the home of Stoke City. West Ham United had to come from a goal down to secure a point from the league game. His third goal of the season arrived in the 1-1 draw with home team Sunderland on December 13, 2014. A week later, Stewart Downing scored one of the goals as West Ham United beat Leicester City 2-0. It was his fourth goal of the season.
Stewart Downing spent two seasons at West Ham United before he returned to boyhood club Middlesbrough in the summer of 2015.